Museum of Literature Petőfi
- Budapest
Address:

1053, Budapest Károlyi u. 16.

Phone number:

(1) 317-3611

Opening hours:

Tue-Sun 10-18
Permanent exhibitions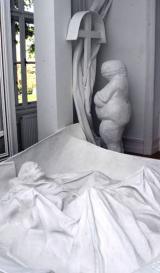 In 1977 Miklós Melocco was asked by Ágnes W. Somogyi of the Petőfi Literal Museum to design a statue of Ady at the 100th anniversary of the death of the poet. The monumental composition of several figures made of gypsum was ready in November 1977. It was placed in the ward next to the Lotz-ward of the Károlyi Palace on the occasion of the opening of the fine art exhibition titled 'Ady-Picture'.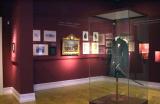 We may walk around the marble tables of the famous Pilvax Cafe, or peep into the home of Sándor Petőfi and Júlia Szendrei. We may learn of the family, the friends, or readings of the poet or take part in the events preceding the revolution of 1848, and the political struggles of the Republican poet.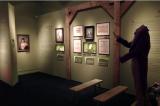 Is there anyone in Hungary who has not heard the name of Petőfi? And also: can we say anything new about him? The exhibition endeavours to plot the figure of the poet with until now unpublished manuscripts, his personal belongings and objects. What the visitors will find is on what basis and what Petőfi chose in various situations in his life, the regularities and irregularities in his decisions. We also try to reveal what ambitions and expectations his parents had towards him, his years at school full of adventure, his time in the army, when he worked as an actor on the road and the young man preparing to become a husband.