Museum of Literature Petőfi
- Budapest
Address:

1053, Budapest Károlyi u. 16.

Phone number:

(1) 317-3611

Opening hours:

Tue-Sun 10-18
Since its establishment, the Museum of Literature has organised almost 500 exhibitions and issued more than 300 scholarly and popularising publications and exhibition catalogues. We hope that our work over the past fifty years has earned us a position in scientific life.

Permanent exhibitions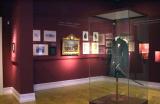 We may walk around the marble tables of the famous Pilvax Cafe, or peep into the home of Sándor Petőfi and Júlia Szendrei. We may learn of the family, the friends, or readings of the poet or take part in the events preceding the revolution of 1848, and the political struggles of the Republican poet.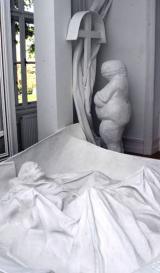 In 1977 Miklós Melocco was asked by Ágnes W. Somogyi of the Petőfi Literal Museum to design a statue of Ady at the 100th anniversary of the death of the poet. The monumental composition of several figures made of gypsum was ready in November 1977. It was placed in the ward next to the Lotz-ward of the Károlyi Palace on the occasion of the opening of the fine art exhibition titled 'Ady-Picture'.

further exhibitions