Museum of Ethnography
- Budapest
Address:

1146, Budapest Dózsa György út - Ötvenhatosok tere

Phone number:

(1) 473-2400

Opening hours:

Temporarily closed.
The Museum of Ethnography is one of the oldest institutions in Hungary. It was founded as a subdivision of the Hungarian National Museum in 1872. Its first collection was the East Asian collection of János Xantus. From the 1890s the attention began to focus on the disappearing values of the Hungarian culture and that of our neighbors, relatives, and other continents.

Permanent exhibitions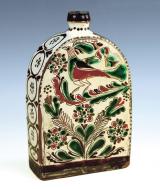 The permanent exhibition introducing Hungarian vernacular culture is open from June, 1991 in the Ethnographic Museum. The everyday life and celebrations of the Hungarian peasantry from the end of the 18th century to WWI from all around Hungary is displayed in 13 wards.

further exhibitions