Budapest Museum of Fine Arts
- Budapest
Address:

1146, Budapest D├│zsa Gy├Ârgy ├║t 41.

Phone number:

(1) 469-7100

Opening hours:

Tue-Sun 10-18

every even weeks Museum+: Thu 18-22
The millenary session of the Hungarian Parliament in 1896 passed a law whereby art collections previously held in different institutions were to be unified and placed in the newly-established Museum of Fine Arts. On the basis of a competitive tender, Albert Schickendanz and F├╝l├Âp Herzog were commissioned to design and construct the building, which opened in 1906.

Permanent exhibitions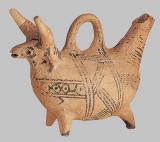 At the foundation of the Museum of Fine Arts, the gypsum copies of statues embodied antiquity. The Antique Collection was only founded in 1908 after a decision. Following the initiation of Hekler Antal, the governments bought the collection of 135 pieces of Paul Arndt that was augmented in 1914. Until WWII, a new piece was added to it every now and again.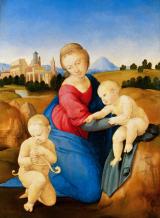 The history of the Old Gallery of the Museum of Fine Arts is closely related to the history of collecting art objects in Hungary. Its birth is the result of assembling objects for centuries since some of the ecclesiastic collections and that of lords were formed from the end of the 17th until the 18-19th centuries.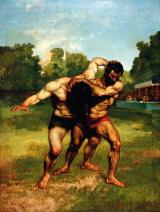 The body of the collection of the 19th century begins with Delacroix and gives and overview of the development of French painting of the century. We show works of Delacroix, Courbet, Daubigny, Troyon, Millet, as well as the artists of impressionism and post-impressionism like Pissarro, Manet, Monet, Renoir, C├ęzanne and Gauguin.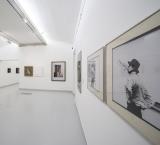 The Majovszky room that was redesigned as a sterile "white cube" presents outstanding works of art by artists of the 20th century, e.g. Joseph Beuys, Michaelangelo Pistoletto, Oskar Kokoschka, Alekszandr Rodcsenko, Hantai Simon, Eduardo Chillida, Hermann Nitsch, Antoni T'pies, Magdalena Abakanowicz, László Lakner, Josef Albers, Günther Uecker, Victor Vasarely, Anthony Caro, Erró and Erwin Wurm.

further exhibitions