Palóc Museum
- Balassagyarmat
Address:

2660, Balassagyarmat Palóc liget 1.

Phone number:

(35) 300-168, (35) 500-133

Opening hours:

Temporarily closed.
The Museum Union of Nógrád County was formed in Balassagyarmat in 15th March 1891. The main purpose of the union was to search for and collect everything connected to history, archeology, ethnography and natural science of especially Nógrád county.

Permanent exhibitions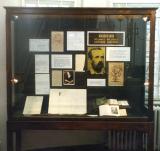 Madách Imre was born in January 1823 in Alsósztregova and died therein 1864. He persued his studies in Vác and Pest, then in 1840 he returned to Nógrád. He first became a notary assistant under the supervision of István Sréter, deputy lieutenant of Nógrád. As a brave regional speaker of the opposition party, he soon became known in the political life of the county.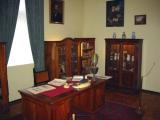 Iván Nagy genealogist historian founded the museum on 15th March 1891 in Balassagyarmat. The scientist gifted all his possessions to the altar of public affairs. He also donated his library of about 10 thousand volumes to the museum.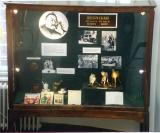 Kálmán Mikszáth was born on 16th January 1847, Szklabonya (Mikszáthfalva) and died on 28th May 1910 in Budapest. After his legal studies made in Debrecen he became a clerk in Balassagyarmat. His writings were first published in 1869. Since 1873 he had been working as a journalist in Budapest. After two years of married life he divorced his wife in 1875, but later marriad her again.

further exhibitions