Address:

4026, Debrecen Déri tér 1.

Phone number:

(52) 322-207

Opening hours:

01.11-15.04: Tue-Sat 9-16, 16.04-31.10.: Tue-Sun 10-18
Permanent exhibitions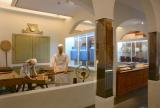 In the 14th century, the ever growing number of handicraft artisans provided goods not only for their direct neighbourhood but also the region they lived in. To defend their valuables, they formed corporate bodies or guilds. Debrecen based goldsmiths and bookbinders were nationally famous.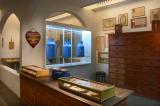 The above quote reads on one of the richly decorated red honey hearts displayed in the gingerbread workshop. Such gifts were to girls by boys in love they bought at fairs.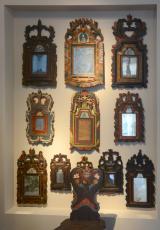 In Debrecen the first museal collection, the Municipal Museum was opened quite late. It was founded in October 1902 when Arthur Löfkovits, at the meeting of the Debrecen Art Supporters Association offered the town his own collection of 2500 items.

further exhibitions