Address:

4026, Debrecen Déri tér 1.

Phone number:

(52) 322-207

Opening hours:

Tue-Sun 10-18
Permanent exhibitions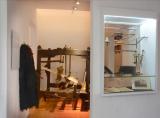 Guba (wool coat) making masters of Debrecen were known nationwide for their quality coats made of long black wool. The cloth dumps were made of long fur sheep held in the plains of the Hortobágy. Clusters were woven into the wool fabric during, making the coat look like as if it was fur.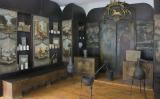 The Mayor Dr. Emil Rotschnek, a pharmacist donated to the Free Royal City of Debrecen Museum the equipment and installations of the former Golden Unicorn Pharmacy.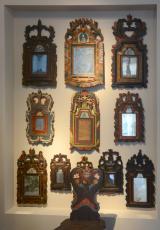 In Debrecen the first museal collection, the Municipal Museum was opened quite late. It was founded in October 1902 when Arthur Löfkovits, at the meeting of the Debrecen Art Supporters Association offered the town his own collection of 2500 items.

further exhibitions