Address:

4026, Debrecen Déri tér 1.

Phone number:

(52) 322-207

Opening hours:

Temporarily closed.
Permanent exhibitions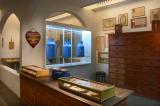 The above quote reads on one of the richly decorated red honey hearts displayed in the gingerbread workshop. Such gifts were to girls by boys in love they bought at fairs.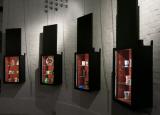 The wunderkammer (miracle chamber) evolved during the Renaissance from a collections consisting of former rarities and exotic objects. In addition, in a miracle chamber you could found minerals, unique plants, animals and valuable works of applied art, technological wonders, works of art, ethnic, religious and historical monuments, as well.

further exhibitions