Address:

4026, Debrecen Déri tér 1.

Phone number:

(52) 322-207

Opening hours:

Temporarily closed.
Permanent exhibitions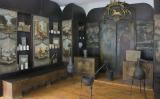 The Mayor Dr. Emil Rotschnek, a pharmacist donated to the Free Royal City of Debrecen Museum the equipment and installations of the former Golden Unicorn Pharmacy.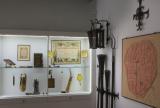 In Debrecen the law of jurisdiction was held by the head judge and a twelve-member body, called the Senate. Civilians of Debrecen could only be judged by a Debrecen jury. The inhabitants of the city were demanded to live a sober and pious life.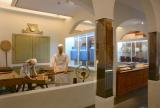 In the 14th century, the ever growing number of handicraft artisans provided goods not only for their direct neighbourhood but also the region they lived in. To defend their valuables, they formed corporate bodies or guilds. Debrecen based goldsmiths and bookbinders were nationally famous.

further exhibitions