Address:

4026, Debrecen Déri tér 1.

Phone number:

(52) 322-207

Opening hours:

Tue-Sun 10-18
Permanent exhibitions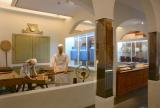 In the 14th century, the ever growing number of handicraft artisans provided goods not only for their direct neighbourhood but also the region they lived in. To defend their valuables, they formed corporate bodies or guilds. Debrecen based goldsmiths and bookbinders were nationally famous.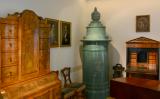 The Debrecen Casino first opened in 1833. Its objectives were pointed out in the first point of the Articles of Association: 'The aims of this Casino Association is dissemination of useful reading tastes and through better socialisation and the promotion of national diligence'.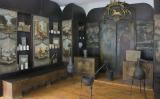 The Mayor Dr. Emil Rotschnek, a pharmacist donated to the Free Royal City of Debrecen Museum the equipment and installations of the former Golden Unicorn Pharmacy.

further exhibitions