Address:

4026, Debrecen Déri tér 1.

Phone number:

(52) 322-207

Opening hours:

Tue-Sun 10-18
Permanent exhibitions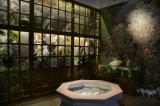 The literary hall deals with changes in the cityscape by parallel presenting the life and cult of Mihály Csokonai Vitéz. The exhibition space consists of three interconnected locations related to Csokonai - the Botanical Garden, the Memorial Garden and the Graveyard - these are displayed as an imaginary garden, which serves as a places for sitting and contemplation.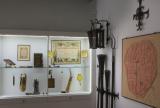 In Debrecen the law of jurisdiction was held by the head judge and a twelve-member body, called the Senate. Civilians of Debrecen could only be judged by a Debrecen jury. The inhabitants of the city were demanded to live a sober and pious life.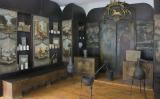 The Mayor Dr. Emil Rotschnek, a pharmacist donated to the Free Royal City of Debrecen Museum the equipment and installations of the former Golden Unicorn Pharmacy.

further exhibitions