Address:

4026, Debrecen Déri tér 1.

Phone number:

(52) 322-207

Opening hours:

Tue-Sun 10-18
Permanent exhibitions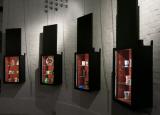 The wunderkammer (miracle chamber) evolved during the Renaissance from a collections consisting of former rarities and exotic objects. In addition, in a miracle chamber you could found minerals, unique plants, animals and valuable works of applied art, technological wonders, works of art, ethnic, religious and historical monuments, as well.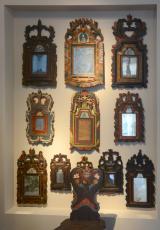 In Debrecen the first museal collection, the Municipal Museum was opened quite late. It was founded in October 1902 when Arthur Löfkovits, at the meeting of the Debrecen Art Supporters Association offered the town his own collection of 2500 items.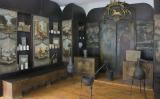 The Mayor Dr. Emil Rotschnek, a pharmacist donated to the Free Royal City of Debrecen Museum the equipment and installations of the former Golden Unicorn Pharmacy.

further exhibitions