Petőfi House and Memorial Museum
- Kiskőrös
Permanent exhibitions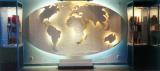 A globe streched on the wall serfice represents the cult of Petőfi's poetry. There is a list on it of the countries which can read this poetry in their mother tongue. By the side of it there are 4 glasscases demonstrating the foreign Petőfi-publications.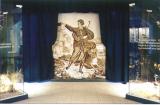 In this room we try to represent the life work of Sándor Petőfi. The dark room symbolizes the stage of a theatre, of which the poet steps out unexpectedly. The glass cases faithfully represent the birds and the flora of the region. This provides an emotional preparation for the poems of the poet written about the landscape.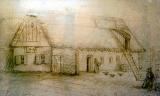 The popular monument building (of three divisions, mud wal and thatched roof) was opened by Mór Jókai in 1880. The house had been renovated and the furniture of the family brought up from Budapest. The dream was brought about by 1953.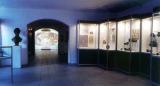 The first hall exhibits the region historical material (right from the prehistoric ages). The items belong to the National Museum and make up a part of the Paulinyi collection. The golden neck medal of the Avarian princess probably originates from the region of Kiskőrös as well.