Petőfi House and Memorial Museum
- Kiskőrös
Museum tickets, service costs:
| | | |
| --- | --- | --- |
| Ticket for adults | 500 HUF | |
| Ticket for students | 250 HUF | |
| Ticket for pensioners | 250 HUF | |
The first hall exhibits the region historical material (right from the prehistoric ages). The items belong to the National Museum and make up a part of the Paulinyi collection. The golden neck medal of the Avarian princess probably originates from the region of Kiskőrös as well.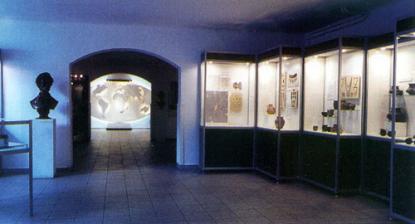 The most significant stations of the settlement - right up to the times of Petőfi – are demonstrated, such as the Wattay family, the settlings from Slovakia, József II.'s certifiate of the agricultural rank of teh town, the sealing press of the town. The last item of this hall is the statue of Petőfi made by Miklós Izsó, indicating that the poet was born here and at this time.
(Text: Mrs. Kispálné dr. Ilona Lucza)