Petőfi House and Memorial Museum
- Kiskőrös
The house of the poet's birth was kept in its original state. Moreover, a statue park for translators, which is even unique to Europe, and a literary museum (involving the small galery) were also established there.

Permanent exhibitions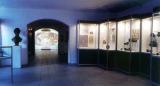 The first hall exhibits the region historical material (right from the prehistoric ages). The items belong to the National Museum and make up a part of the Paulinyi collection. The golden neck medal of the Avarian princess probably originates from the region of Kiskőrös as well.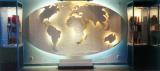 A globe streched on the wall serfice represents the cult of Petőfi's poetry. There is a list on it of the countries which can read this poetry in their mother tongue. By the side of it there are 4 glasscases demonstrating the foreign Petőfi-publications.

further exhibitions