Municipal Museum of Pásztó
- Pásztó
Address:

3060, Pásztó Múzeum tér 5.

Phone number:

(32) 460-194

Opening hours:

Mon-Fri 8-16, Sat 9-15
The reconstruction work of the medieval glassworks in 1989. In the monastery the Benjámin Rajeczky memorial room and the first exhibition of the cistercian order. The library of the town had been functioning in the museum building till 1997. In October 1997 the permanent exhibition entitled "To the memory of Kálmán Csohány".

Permanent exhibitions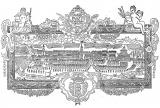 A new exhibition on the history of the town opened at the Pásztó Museum at the end of 2007, on the 600th anniversary of Pásztó's declaration to market town.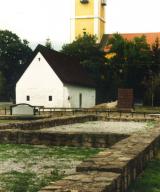 The walls of three settlements were excavated to the South from the glassworks. The baroque monastery was built upon the Southern wing of the third room.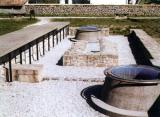 At the Southern side of the schoolmaster's house excavations brought about the remains of a 20 meters long and 7 meters wide stone building. The top of the walls were covered by a burn layer, and tzhe time of the fire can be dated to about 1230. The building was probably built and used in the beginning of the 12th century.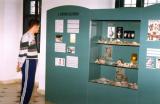 After the change of regime the Hungarian Cistercian Order demanded and gained back the monastery building, which was handed over to Pásztó for museologic purposes. One of the conditions was to demonstrate the history and monasteries of the Hungarian Cistercian Order.

further exhibitions