Mór Wosinsky Museum Megyeháza Exhibition Place
- Szekszárd
Address:

7100, Szekszárd Béla király tér 1.

Phone number:

(74) 419-667

Opening hours:

A múzeum egész évben csak előzetes bejelentkezés alapján látogatható.
Permanent exhibitions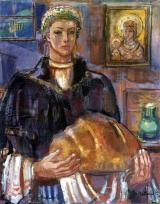 E. Mattioni was a pupil of Gyula Rudnay, the painter, at the Academy of Fine Arts in Budapest. Her first exhibition was also held in Budapest in 1929, and it was in the same year when she introduced her paintings at Szekszárd as well.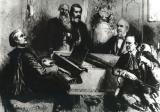 Franz Liszt (1811-1886), the famous composer and pianist of the XlXth century was visiting Szekszard at the invitation of the landowner Antal Augusz. Their friendship. and relies of the visits of Liszt are illustrated by documents and photos. An exceptional piece of this exhibition is a piano of the Augusz family, with the signature of Liszt and his fellow musicians.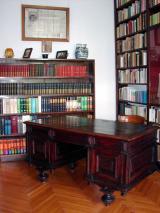 Tamás Esze is a descendant of the famous XVIIIth century rebell (kuruc) of the same name from the village of Tarpa in NE-Hungary. He was born in Szekszárd, finished teh Academy of the Reformed Church in Budapest. Following this he conferred the degree of Doctor of Philosophy in Debrecen. He was irdaubed at Pápa in 1930, and served in different parts of the country.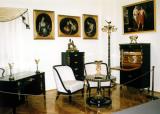 The exhibition in the old Hall reflects memories of the first half of the XIXth century. Walking ttrough the drawing room of the Lord Lieutenant, the Ladie's parlour, the library or the hunters room, one feels the touch of the 1800's.