Mór Wosinsky Museum Megyeháza Exhibition Place
- Szekszárd
Address:

7100, Szekszárd Béla király tér 1.

Phone number:

(74) 419-667

Opening hours:

A múzeum egész évben csak előzetes bejelentkezés alapján látogatható.
Museum tickets, service costs:
| | | |
| --- | --- | --- |
| Ticket for adults | 500 HUF | |
| Ticket for students | 300 HUF | |
| Ticket for pensioners | 300 HUF | |
Franz Liszt (1811-1886), the famous composer and pianist of the XlXth century was visiting Szekszard at the invitation of the landowner Antal Augusz. Their friendship. and relies of the visits of Liszt are illustrated by documents and photos. An exceptional piece of this exhibition is a piano of the Augusz family, with the signature of Liszt and his fellow musicians.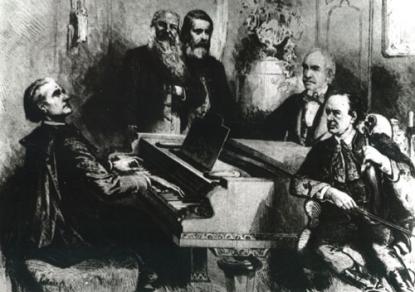 Antal Augusz was an educated singer, and was an important personality of the reformers in Tolna county. He held the title of Deputy Lieutenant of the county between 1843-48. He deserves high credit for the improvement of musical life in Hungarian society.
Franz Liszt was visiting Szekszárd - and Augusz - in the years of 1846, 1865, 1870 and 1876. On the occasions of these visits he experienced the everyday life of the people of Hungary, discovered his Hungarian roots and the desire that his compositions must serve his nation. A wonderful result of this is The Hungarian Rapsody (Rapsody No. 8th), composed at Szekszárd and dedicated to Antal Augusz. It was Augusz, who -in 1855/56- played an important part in the acceptance and introduction of his Esztergom Mass. Again at the recommendation of Augusz happened that Liszt was commissioned to compose the Coronation Mass on the occaison of Emperor Franz Joseph's coronation in 1867.
On the third visit of Liszt in 1870 the citizens of Szekszard held a torchlight procession claiming, that lie should stay in Hungary forever. It was also during this visit, when celebrating the auguration of the new church, that Liszt composed the Szekszard Mass, the first perfomance of winch was held in Jena in 1872 only.
At the recommendation of A. Augusz in 1873 the composer was invited to organize the Hungarian Academy of Music, where he started his activity in 1876. The death of Antal Augusz in 1876 deeply touched the composer.