Hungarian National Gallery
- Budapest
Address:

1014, Budapest Szent György tér 2.

Phone number:

(1) 201-9082

Opening hours:

Tue-Sun 10-18
The Hungarian National Gallery, Hungary's largest exhibited collection of fine art, is located in the Buda Palace, buildings A, B, C and D.

Permanent exhibitions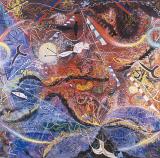 The exhibition is introduced by the post-1945 changes, works of art created in the spirit of progressiveness but at the same time linked to pre-war antecedents and testifying to a synthesis of styles that existed side by side and influenced each other (Expressionism, Constructivism, Surrealism, etc.). Visitors can see works from the 1950s: genre paintings, depictions of work and workers, and portraits in accordance with the dictatorship's arts policy of the day, these are stylistically homogeneous and follow the themes laid down at this time. In the next rooms there are works by a new generation.
Non-figurative trends existing in parallel appear as adaptations of Abstract Expressionism as well as of (Neo-)Geometrical, Structuralist and Organic endeavours. Figurative tendencies, versions of Pop Art and Hyperrealism, also significant at the time, are on view in the last section. On the corridor opening from the last row of rooms radical Avant-Garde works can be found primarily built on the use of photography, consisting largely of action documentations, and objects.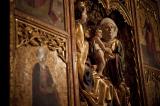 The ground-floor exhibition of wooden sculptures and panel paintings from the Late Middle Ages continues on the first floor, in the former throne room of the palace, and in two connecting rooms. Here a total of fifteen mostly complete winged altarpieces are on display, along with numerous altarpiece fragments. The majority of the works of art on show here are from the early 16th century. In terms of the number of complete altarpieces and their artistic quality, this assemblage is one of the most important of its kind in Europe.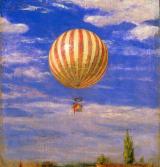 As a new thematic unit at our permanent exhibition, we present white marble statues that exemplify types of nude representation, made during the period from the turn of the last century to the 1920s.

further exhibitions