Hungarian National Gallery
- Budapest
Address:

1014, Budapest Szent György tér 2.

Phone number:

(1) 201-9082

Opening hours:

Tue-Sun 10-18
The Hungarian National Gallery, Hungary's largest exhibited collection of fine art, is located in the Buda Palace, buildings A, B, C and D.

Permanent exhibitions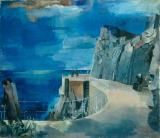 The 20th century permanent exhibition dealing with the most important artists and aspirations until the end of the Second World War is located on the recently renovated second-floor of the museum. The time period we concentrate on is 1896 to 1945, with 150 paintings, 30 statues and 200 coins.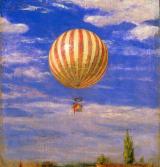 As a new thematic unit at our permanent exhibition, we present white marble statues that exemplify types of nude representation, made during the period from the turn of the last century to the 1920s.

further exhibitions