Collection of Applied Folk Art
- Kecskemét
Address:

6000, Kecskemét Serfőző utca 19.

Phone number:

(76) 327-203, (76) 506-108

Opening hours:

Tue-Sat 10-16
The historic building of the museum is more than 200 years old; it was built as a beer house by the town leaders in order to supplement its income. Because of decrease of income the house was formed into a barracks. Between 1917 and 1982 spirits were made in the house.

Permanent exhibitions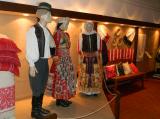 The permanent exhibition was extended by the heritage of a teacher, the so-called Zana-collection. The most valuable items of the collection are displayed on the exhibition representing the popular arts of Kalotaszeg.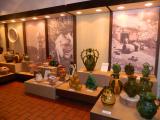 We can find a rich variety of popular hand craft items in our museum. We can see carved and painted furniture, horse hair jewelries, wrought iron objects, ornamented eggs, falk music instruments and many other outstanding items of the popular arts of past decades.

further exhibitions