Blaskovich Museum - Ethnographical House
- Tápiószele
The 100-year-old peasant house was purchased by the local council in 1994. It was renovated in 2000. The exhibition was arranged by the Friendly Society of the Blaskovich Museum, under the professional direction of the Tápiószele Museum.

Permanent exhibitions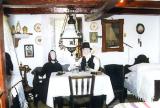 The house made with clay and straw mortar and thatched roof is made up of three rooms. The entrance leads to the kitchen where the furnace is opposite the door. An iron pot and an iron are on it. There are a water jug, a can and a pail in front of the stove. There are a table with chairs and a washing table in the kitchen. The walls have traditional metal and tile dishes and wallpapers on.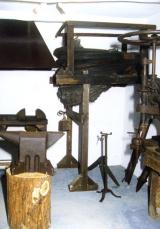 We present the tools and equipments of trades typical in villages in the outbuilding of the cotter house of Tápiószele. We show the complete equipment of the smith workshop of József Szántha in the first ward. Old photos show the original placement of the equipments. The tools of the cartwrights who had a close work relationship with the smiths are also displayed in this ward.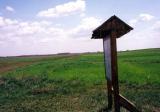 The visitors may learn of the flora and fauna of the area around the river Tápió on the study path starting from the Ethnography House. The 'White Stalk' study path can be visited free from 2002. It was created by the help of the Duna-lpoly National Park and the Hungarian office of the WWF.

further exhibitions