Municipal Museum of Pásztó
- Pásztó
Address:

3060, Pásztó Múzeum tér 5.

Phone number:

(32) 460-194

Opening hours:

Mon-Fri 8-16, Sat 9-15
There has been a museum in Pásztó since 1984. This is when the schoolmaster's house was opened. This was the first exhibition hall of the musuem.

The reconstruction work of the medieval glassworks in 1989. In the monastery the Benjámin Rajeczky memorial room and the first exhibition of the cistercian order. The library of the town had been functioning in the museum building till 1997. In October 1997 the permanent exhibition entitled "To the memory of Kálmán Csohány".

In December 1997 we opened the permanent exhibition entitled "The history of the cistercian order". The monastery, the house of the schoolmaster, the glassworks and the smithery were revealed by dr. Ilona Valter, who also gave much assistance in the arrangement of the exhibitions.

Since 1998 a natural science exhibition and the "Pictures from the history of Pásztó" permanent exhibition has been seen. Our youngest permanent exhibition is that of the Csohány Gallery, which was opened in December 2001.

In 1999 the Ministry of National Cultural Heritage awarded the the Museum of the Year prize (placed third) to the Pásztó Museum.

Permanent exhibitions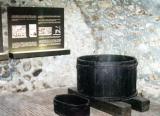 In the cellar of the schoolmaster's house we can see an exhibition demonstrating the medieval vine cultivation. Vine growing and wine production was flourishing in the vicinity of the town, but a pestilence at the end of the 19th century put an end to it all. In the gothic cellar of the schoolmaster's house we can see all kinds of vine-growing instruments.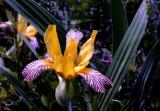 Some botanical interrests of the region are presented by our photo exhibition. 35 plant species are possible to investigate making use of the coloured photographies in 30x40 cm measurements and the short reviews. All of them are placed onto the walls of the stairway in the monastery building.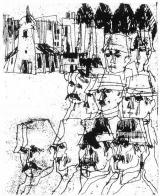 The permanent exhibition of graphic artist Kálmán Csohány was opened in 2001 in a monument building built in the 1870'ies. Since 1990 the general public had been able to find 50 works of the master in two museum rooms. However, thanks to the opening of the galery, now we can see about 150 individual works of the master. Kálmán Csohány wrote about himself in his autobiography as follows.

further exhibitions