Municipal Museum of Pásztó
- Pásztó
Address:

3060, Pásztó Múzeum tér 5.

Phone number:

(32) 460-194

Opening hours:

Mon-Fri 8-16, Sat 9-15
The reconstruction work of the medieval glassworks in 1989. In the monastery the Benjámin Rajeczky memorial room and the first exhibition of the cistercian order. The library of the town had been functioning in the museum building till 1997. In October 1997 the permanent exhibition entitled "To the memory of Kálmán Csohány".

Permanent exhibitions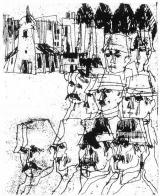 The permanent exhibition of graphic artist Kálmán Csohány was opened in 2001 in a monument building built in the 1870'ies. Since 1990 the general public had been able to find 50 works of the master in two museum rooms. However, thanks to the opening of the galery, now we can see about 150 individual works of the master. Kálmán Csohány wrote about himself in his autobiography as follows.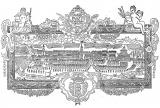 A new exhibition on the history of the town opened at the Pásztó Museum at the end of 2007, on the 600th anniversary of Pásztó's declaration to market town.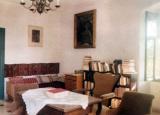 The Rajeczky Benjámin memorial hall was opened on 11th November 1992. Rajeczky Benjámin had been an excellent citizen of the town. He was born in 1901 in Eger and died in 1989 in Pásztó. He is burried under the gothic bethel of the St.Lőrinc church.

further exhibitions