Municipal Museum of Art - Péter Váczy Collection
- Győr
Address:

9022, Győr Nefelejcs köz 3.

Phone number:

(96) 318-141

Opening hours:

Tue-Sun 10-18

05.07-31.08.2011.: Tue-Sun 14-20
The noteworthy building of the city of Győr, the Hungarian Ispita gives home to the permanent exhibition arranged of the private collection of professor Péter Váczy. The building used to function as the home of aged and lonely citizens of the town. Its operation was supported by the foundation of bishop György Széchenyi (founded in 1666) until the first world war.

Permanent exhibitions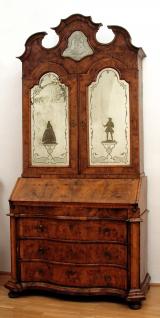 Péter Váczy had begun collecting fine and applied art items since the 1930'ies. His private collection was transferred to Győr in the following way: "I visited historian professor Péter Váczy two years ago. His great collection of XV-XVIII. century furniture, porcelains, glasses, carpets and church relics was famous nation-wide. He would have liked to keep the items together, and it was my pleasure to place this marvellous material in my home town, Győr" - Ernő Kolozsváry.

further exhibitions