Pesterzsébet Museum
- Budapest
The first museum of the outskirts of Budapest was founded in 1951. The first collection was based on the material of natural sciences and biology from the science lab saved by teachers under WWII. Later five locals continued collecting while they slowly began to focus on memories of local history. This is how the science lab turned into a museum of local history.

Permanent exhibitions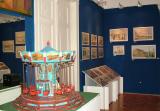 The fine art compilation of the Museum of Pesterzsébet includes several artworks related to the region. There are the tint- and pencil drawings of Nolipa István Pál, Bartl József and Muszély Ágoston, the aquarelles of Kadarkuti Richárd, Bihary István and Vajda Ferenc about varied period of the region.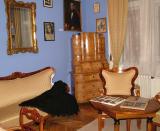 The memorial room was furnished from the donations of Lili Neményi. The famous opera singer often performed in the local so-called 'wood theatre' before WWII. Her performances were always received with significant fervor.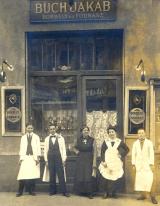 The visitors to the exhibition first meet archaeological finds from South Pest. Objects from the Palaeolithic and Middle Ages borrowed from the Budapest Historic Museum, a review of the excavations and a number of pictures are shown. Following this section, the foundation of the habitation is reviewed: The people Erzsébetfalva and Kossuthfalva were named after, books, historic documents, maps and portraits of the founder. A giant map shows Erzsébetfalva in 1905.

further exhibitions