Ferenc Nádasdy Museum
- Sárvár
The museum was established in 1951, as a result of collection works carried out in Sárvár and its vicinity. A mixture of region history materials were placed in the Nádasdy castle.

Permanent exhibitions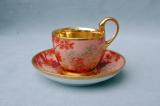 In the 1980's a members of the former Nádasy Hussar Regiment donated items they once used to the Nádasdy Ferenc Museum, collected in Vienna. This is how the only Hussar History Exhibition in the world came to being.
The visitors will be acquainted with the development and history of the most Hungarian light cavalry, its origins dating back to the King Matthias era and to its final days following WWII.
The articles of personal use, documents, uniforms, furniture and photos on display will aid the visitors to have an insight into the life of the cavalry. A separate room remembers the role of Hussars in equestrian sports.

further exhibitions