Szántódpuszta Tourist and Cultural Center
- Szántódpuszta
Address:

8622, Szántódpuszta Szántódpuszta

Phone number:

(84) 348-946, (84) 348-714

Opening hours:

14.04-15.10.: 8:30-18
The Europa Nostra awarded Szántódpuszta in 1994 is maintained by the Helikon Castle Museum Public Company. The several hundred year-old building complex of the Szántódpuszta farmstead from the 18-19th centuries is located by the south part of the Lake Balaton along road no. 7.

Permanent exhibitions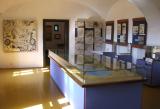 The exhibition presents the history of the Szántód Ferry.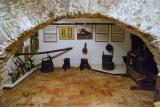 Not one of the agricultural heritages of the Romans remained as intact as viniculture. The barbarians were not interested in anything more, did not show more tolerance than to producing sweet grape and excellent wine. The middle part of the Kőhegyi Hills near Zamárdi was owned by the Tihany Abbey while the eastern and western slopes were shared by serfs.
Until the vineyards were taken over by the abbey, it belonged to Szántódpuszta. The wine extracted in the 'L' shaped presses was then ripened in the 'T' shaped cellars. Unfortunately, we can only show now the coat of arms of the abbey as the building itself was taken down.
The exhibition reviews manorial and peasant viniculture at the turn of the 19th century by showing tools, typical grapes and types of cellars with their setting.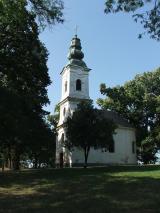 The Saint Christopher Chapel is located on the hill over the bleak. The original chapel was built with a shingle and wooden tower but was reconstructed in 1820. The new chapel was inaugurated in 1821 and was offered to St. Christopher again.

further exhibitions