Museum and Library of Hungarian Agriculture
- Budapest
Address:

1146, Budapest Városliget, Vajdahunyadvár

Phone number:

(1) 363-1117

Opening hours:

01.03-31.10.: Tue-Sun 10-17

01.11-28.02.: Tue-Fri 10-16, Sat-Sun 10-17
The biggest agricultural museum of Europe was founded in the Vajdahunyad Castle of the City Park, Budapest. The building itself is unique; too, for its architect Ignác Alpár merged various styles by using single parts of significant buildings found in Hungary at the time. The building had originally been built for the Millennium Exhibition and has given place for the Museum of Hungarian Agriculture (founded in 1896) since 1897.

Temporary exhibitions

2011.06.22.

-

2019.12.31.

Domestication of horses changed the course of human history. Domesticated helped people populate inland and spreading of nomadic people. Horses provided transportation, changed ways of hunting, warfare and last but not least, agriculture. Just like other domesticated animals, horses provided meat and milk. They represented value in society. These roles existed side by side for centuries, though with ever changing significance.

further programmes

further exhibitions
Permanent exhibitions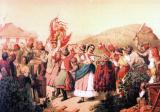 Why was wine produced and why were the grape and wine gods honored in the body of beliefs and religion of these people. What kind of goods and cost of living did grape and wine mean then and what do they mean now, in weekdays and in holidays. In spite of the huge topic this permanent exhibition tries to present the wine-grower, wine-producing communities, the history of wine-districts, and the tendencies and regularities of the latest era (since 1990).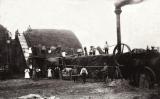 The exhibition wishes to show the complete history of Hungarian agriculture from the beginning of food production to Hungary's joining the EU. It is a period of over 8000 years. In 2005, we showed the agricultural history until the establishment if the nature.

further exhibitions