Museum and Library of Hungarian Agriculture
- Budapest
Address:

1146, Budapest Városliget, Vajdahunyadvár

Phone number:

(1) 363-1117

Opening hours:

01.03-31.10.: Tue-Sun 10-17

01.11-28.02.: Tue-Fri 10-16, Sat-Sun 10-17
The biggest agricultural museum of Europe was founded in the Vajdahunyad Castle of the City Park, Budapest. The building itself is unique; too, for its architect Ignác Alpár merged various styles by using single parts of significant buildings found in Hungary at the time. The building had originally been built for the Millennium Exhibition and has given place for the Museum of Hungarian Agriculture (founded in 1896) since 1897.

Permanent exhibitions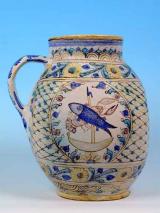 The exhibition demonstrates one of the oldest occupations of the Hungarians. At the introductory part the visitors may learn of the traditional ways of fishing and its equipments. We pay more attention to the fishing guilds, fish market, fishing in the bigger rivers and lakes, and artificial fish rearing.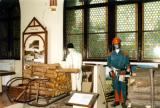 The work done in domestic forests is mostly characterized by the human activity, logging, woodland supplement and tree planting. Both procedures are seen on photographs, models and mockups. Herbal-, nest- and bird egg collections refer to the life of the forest.

further exhibitions