Hungarian Open Air Museum
- Szentendre
Address:

2000, Szentendre Sztaravodai Ăşt

Phone number:

(26) 502-500, (26) 502-501

Opening hours:

01.11-27.03.: Sat-Sun 10-16

01.04-31.10.: Tue-Fri 9-17

12-13.11.: 9-18
Visitors can sense the athmosphere of the original villages, as they walk up and down the streets and among the workshops, buildings and yards. Visitors can learn about crafts rare or completely forgotten by today. Traditional feasts, habits and foods of the village society are also represented.

Permanent exhibitions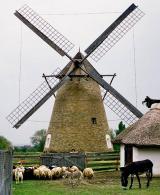 The Great Hungarian Plain is generally considered as the typical Hungarian region. The best known Hungarian words all over the world – puszta, csárda, betyár, gulyás, paprika – are also connected here. Specific natural formations of this territory are the bleak flatland with its alkaline soil, the mirage, the sand drift, or the shallow waters and thick reeds providing home for a colourful avifauna.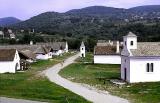 The two rows of houses facing each other in the regional unit are definitely different: on one side there are stately brick buildings while on the other humble, earthen walled, thatched or reed covered ones can be seen. The exhibition's aim is to reflect the ethnographic versatility of Kisalföld through its traditions and changing.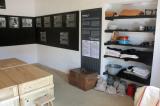 Keresztély, Lőrinc, János, Anna or Teréz? Who are they? Where are they from? What happened to them and their family after WWII? Our permanent exhibitio is to remember the history of the house in Hidas where a Swabian family used to live in the past.
The exhibition is to remember the substitution of Swabian families in the village of Hidas after WWII, with all the pain and difficulties of the events. Entering the rooms, the visitors find situation cards which direct them to take on the role of someone who once used to live there. Walking on, the visitors may identify more and more with their character. They can find out about what kind of food their character used to have, how it was dressed, and finally, all the fear, chaos of the times when she or he had to leave his or her home.
So, who was Jusztina, Aladár, Lajos? Learn more about them!

further exhibitions