Hungarian Open Air Museum
- Szentendre
Address:

2000, Szentendre Sztaravodai ├║t

Phone number:

(26) 502-500, (26) 502-501

Opening hours:

01.11-27.03.: Sat-Sun 10-16

01.04-31.10.: Tue-Fri 9-17

12-13.11.: 9-18
Visitors can sense the athmosphere of the original villages, as they walk up and down the streets and among the workshops, buildings and yards. Visitors can learn about crafts rare or completely forgotten by today. Traditional feasts, habits and foods of the village society are also represented.

Permanent exhibitions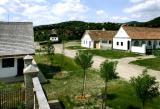 Southern Transdanubia, i.e. Baranya, Somogy, Tolna and Zala Counties used to be a densely populated area, strewn by small villages, the greater part of which lost its population during the Turkish occupation. Since the 16th century Serbians, Catholic Serbians, Croatians and Hungarians have coexisted in this region. The tradition of busójárás, having been a famous carnival custom for a long time in Mohács, is of Croatian origin.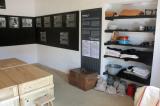 Kereszt├ęly, L┼Ĺrinc, J├ínos, Anna or Ter├ęz? Who are they? Where are they from? What happened to them and their family after WWII? Our permanent exhibitio is to remember the history of the house in Hidas where a Swabian family used to live in the past.
The exhibition is to remember the substitution of Swabian families in the village of Hidas after WWII, with all the pain and difficulties of the events. Entering the rooms, the visitors find situation cards which direct them to take on the role of someone who once used to live there. Walking on, the visitors may identify more and more with their character. They can find out about what kind of food their character used to have, how it was dressed, and finally, all the fear, chaos of the times when she or he had to leave his or her home.
So, who was Jusztina, Aladár, Lajos? Learn more about them!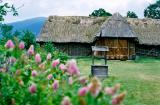 The regional unit presents the traditional vernacular peasant culture of ┼Érs├ęg in Vas County, G├Âcsej and Het├ęs in Zala County.

further exhibitions