Ferenc Kubinyi Museum
- Szécsény
Address:

3170, Szécsény Ady Endre u. 7.

Phone number:

(32) 370-143

Opening hours:

Tue-Fri 10-16, Sat-Sun 10-18
István Koháry began renovating the outer walls and the castle building in 1960. The lord lieutenant János Forgách and his wife, Margit Cziráky bought back most of the estate from Koháry by 1739. In 1753 the youngest son of János Forgách, Zsigmong inherited the estate. The Szécsény Castle was rebuilt in the baroque style in 1750-1760, probably by Zsigmond.

Permanent exhibitions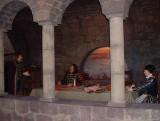 Two important events, the Szécsény Parliament of 1705 and the Romhány Battle in the fields of Romhány and Érsekvadkert in January 1710 are in the focus of the display.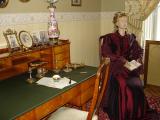 The new interior exhibition is located in the Forgács Castle hosting the Kubinyi Ferenc Museum. We intend to show the old interior of the castle via a female suit made up of three rooms.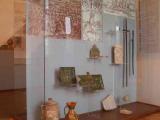 Nógrád County is rich in Medieval Castles and locations where once castles stood. Part of the ruins is of stone castles from the 13th century. There are less known fortresses that are so much camouflaged by the landscape we can hardly spot them. In addition to eleven castle national monuments, fifty Motte-and-bailies and locations where castles used to be are known.
The exhibition also illustrates castles where overseers were based, in addition to early castle types, fortress churches and mould fortresses. A spectacular example of the castle construction wave that took place in the 13-14th century is Hollókő. Bulk constructions from the 15th century are demonstrated by way of a scale models.
The second room presents Ottoman Hungary chain of fortresses in Nógrád. The subtitle of the exhibition and the finds from fortress excavations symbolize the cultural duality in the country, that has been the meeting of eastern and western cultures.

The second part is centered on a burial ceremony in the Bronze Age. On diorama, we can see women performing ritual around the deceased body. The figures wear original jewelry and objects from the Bronze Age.

further exhibitions