Túr Pottery Museum
- Mezőtúr
Address:

5400, Mezőtúr Bajcsy-Zsilinszky E.út 41.

Phone number:

(56) 350-174

Opening hours:

01.10-31.03.: Tue-Fri 10-12, 14-16, Sat 10-14

01.04-30.09.: Tue-Sun 10-12, 15-17
Since 1983 the Túr Pottery Museum has been showcasing one of the greatest collections of folk pottery in Hungary - a collection that is unique both in the country and in Europe. In the Carpathian Basin Mezőtúr was the biggest center of pottery that has produced various kinds of earthenware from the 16th century on.

Permanent exhibitions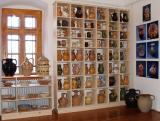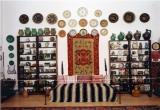 Gyula Ortutay, the ethnographer, began finding a permanent exhibition opportunity supported by the profession and finally did so with the couple Kun.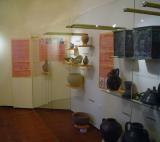 Documents prove that potters surely worked in town even in the 16th century. They formed guilds towards the end of the 18th century and more and more potter workshop opened in town. The most popular pottery was black pottery without enamel. A typical product was a jug after which the potters were named. The use of enamel probably came from Hódmezővásárhely.

further exhibitions