Nagy Dezs┼Ĺ Cultural center and Village Museum
- Cigánd
Address:

3973, Cig├índ F┼Ĺ u. 54.

Phone number:

(47) 534-012

Opening hours:

Prior notice via telephone: +36 (47) 534-012, at weekends and on holidays on the phone number +36 (70) 626-8280 as well as the address of the County House anytime.
Permanent exhibitions
The first room presents the unheated clean room of the 1920's. The mixture of the grained and veneered furniture with the painted furniture of Sátoraljaújhely was typical in these rooms. The walls had hard ceramics from Hollóháza and Telkibánya on, as well as photos and certificates of merits.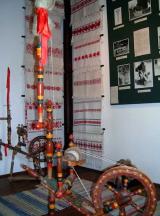 The significant textile collection along with the tools and equipment of hemp procession is displayed in the backroom of the house. Most of the textiles have striped patterns, a characteristic pattern of the folk art of Cigánd from the second half of the 19th century until the 1920's. The new type of pleated and rose ornamented textile that became popular in the 1930's and 1040's also shown. From 1958 a domestic industry appeared and revived folk-art in Cigánd.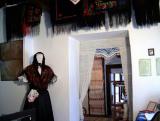 The fourth room of the Village Museum is the ward holding exhibition s about the past of the village, as well as famous people born in the village. We show the copy of the charter that first mentioned Cigánd, the tithe list from 1571 that first mentioned the list of the serfs who worked and lived in the village.