Region Histiorical Collection
- Jászágó
Address:

5124, Jászágó Kókai László tér 2.

Phone number:

(57) 426-020, (57) 526-020

Opening hours:

Anytime on prior notice
The compilation was founded in 1962 when the Jászság was latched on to the national electric network. The first exhibition on local history was part of the program series organized to commemorate the event.

Permanent exhibitions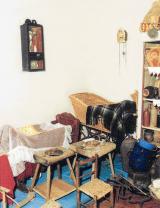 Among ethnographic objects, there are those that are related to work at the homesteads and viniculture. A separate ward shows the life of the housewife, including household work, Raising children, clothing and embroidery.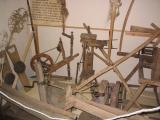 The presentation of the history of the village begins with tools of the people of the new Stone Age. The remains of the Sarmata that lived here show signs of the amalgamation of local and Roman culture. These people built the real defense system of the Csörsz Legend.

further exhibitions