Ferenc Kazinczy Museum
- Sátoraljaújhely
Address:

3980, Sátoraljaújhely Dózsa György u. 11.

Phone number:

(47) 322-351

Opening hours:

Temporarily closed.
Museum tickets, service costs:
| | | |
| --- | --- | --- |
| Ticket for adults | 600 HUF | |
| Ticket for students | 300 HUF | |
| Ticket for pensioners | 300 HUF | |
| Photography | 300 HUF | |
| Video | 300 HUF | |
What do you take home with you when you come home from a nice trip? The tranquillity of huge trees, the exciting experience of climbing, the stunning views, the time spent together, the smell of fresh forest air? And over these? What did you record? We will help you discover the beauty of a trip to experience, the one-time wonder what seeing a tree can provide or, a flower, a bird flying by? We offer a useful "guide book for forest ', in which we articulate how you should start off if you want to discover the volcanoes formed the mountains, the Tokaj wine region, or the special habitats of Bodrogköz.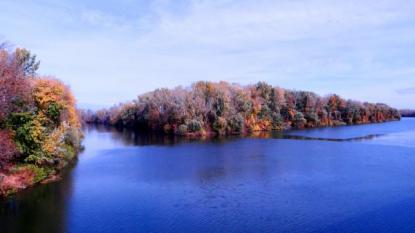 If you want to know as a hiker where to find traces of geological epochsit in Zemplén, of how we can learn to read "clues" what can we learn from a chewed up a tree trunk, a rolled up mould or a feather? All of these are answered at the apartment, where we enter the exhibition, which is not only a home of a tourist family, but a place where they host us and where we can see rock, flora and fauna of Zemplén.The visitors can see up close natural rarities, like imprints of fish, snails, turtles that lived in the Pannonian Sea millions years ago. We also reveal multitude interesting things, e.g. prey-seeking strategies of almost imperceptible insects, gold particles from the depths of mines, the night sounds of the forest.