Holocaust Memorial Center
- Budapest
Address:

1094, Budapest Páva utca 39.

Phone number:

(1) 455-3333, (1) 455-3320

Opening hours:

Tue-Sun 10-18
Museum tickets, service costs:
Ticket for adults

1400 HUF

/ capita

Group ticket for adults

(min. 20 people)

1100 HUF

Ticket for students

700 HUF

/ capita

Group ticket for students

(min. 20 people)

100 HUF

Ticket for pensioners

700 HUF

/ capita

Group ticket for pensioners

(min. 20 people)

100 HUF
The subject of the exhibition is the Holocaust in Hungary. Its aim is to recount and present the suffering, persecution and massacre of those Hungarian nationals - mainly Jews and the Roma - who were condemned to annihilation in the name of the racial ideology.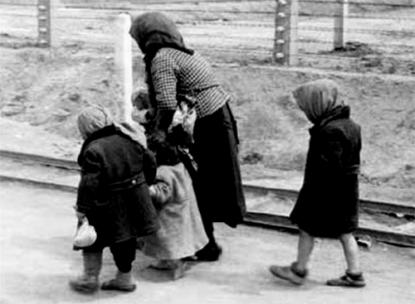 The dominant motif of the exhibition is the relationship between state and its citizens. 1938 marks the beginning of the process where the Hungarian state deprived a specific group of its citizens from all that makes a man a man: from their rights, property, freedom, human dignity, and in the end, their very existence. This process accelerated fatally in 1944, after the German occupation. Accordingly, the exhibition does not present the events in a chronological order; it is based on units that present the different phases of the persecution: the deprivation of civil rights, property, freedom, human dignity, and existence. These topics are introduced and concluded by two adjacent rooms, the former presents the Hungarian Jewry and Roma people, and the latter discusses the liberation, the questions of responsibility, and the answers to the persecution.
A central element in presenting the topics is a series of real family and personal accounts, which are placed on a wall that runs through the entire exhibition. By the time we reach the final room, the lines on the wall representing lives run out, and the personal objects introduced in the first room disappear. The wedding music from the first room, which reminds us of the times before the destruction, is still audible. From here the visitor is led to the synagogue, the room of remembrance and mourning. The portraits on the glass pews keep the memory of the destroyed communities, the demolished synagogues and houses of prayer, and the murdered individuals. Those foreign diplomats and fellow Hungarian citizens who, in the darkest hours of our history, risked their own lives to save the persecuted are also honored here. The exhibition closes with a glass meditation space on the loft.
Within each thematic unit, the visitors can view films, photographs, and original documents with the help of touch screens. Computerized data storage is available on the loft, where the entire material of the exhibition is open for research.