Region Histiorical Collection
- Jászágó
Address:

5124, Jászágó Kókai László tér 2.

Phone number:

(57) 426-020, (57) 526-020

Opening hours:

Anytime on prior notice
The presentation of the history of the village begins with tools of the people of the new Stone Age. The remains of the Sarmata that lived here show signs of the amalgamation of local and Roman culture. These people built the real defense system of the Csörsz Legend.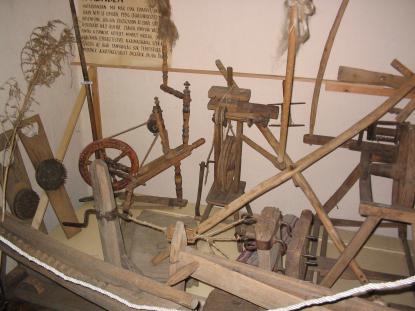 The 4-5 chest takes us back to the time of the Original Settlement and the Middle Ages. We can see several reminders of the life in the little town, up to the 16th century when the Turkish burned it all down. After Jászágó redeemed itself, a slow development began parallel with the significant historic events in the country.
We show objects from the Rákóczi War of Independence, the War of Independence of 1848-49 and WWI.
Macsi Sándor