Local Historical Collection
- Hajdúdorog
Address:

4087, Hajdúdorog Jaczkovics út 5.

Phone number:

(30) 237-7360

Opening hours:

On prior notice: beyond the opening hours as well
Archeological works has been performed in the outskirts of the town ever since 1977. The works were initiated by Dr. István Fodor, the person who supervises the works of the students of the University of Szeged.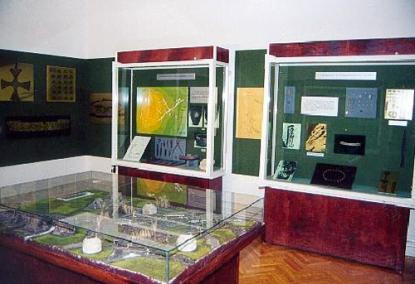 The exhibition shows the history of Hajdúdorog from the original settlement until the beginning of the 17th century when bailiffs were moved in the area. The model of the settlement of the Árpád period is in the middle of the first ward. Up to now, István Fodor researcher documented 21 Sarmata burials. Among the objects the crosses, the hair circle that ends in an 's' shape, collar ornament, belt fasteners, and a stick with an owl painted at the end are valuable. The charters, photos and maps show how valuable the earth of Hajdúdorog is.
László Selmeczy created the script of the permanent exhibition. The adviser was István Fodor. Albin Bánkuti organized the exhibition.