Local Historical Collection
- Hajdúdorog
Address:

4087, Hajdúdorog Jaczkovics út 5.

Phone number:

(30) 237-7360

Opening hours:

Temporarily closed.
The Region History Collection of Hajdúdorog is found nearby the Orthodox Catholic Cathedral, in a house built at the biginning of the 20th century. Its gate was opened before the visitors on 18th August 2000. The region history collection aims to offer interesting programmes for the visitors, and - through the collection of items and effective backround works - become a stable cultural institute.

Permanent exhibitions
The leaders of Hajdúdorog did not only recognize that art is important but they are also ready to commit themselves to spreading it. This is how famous artists, students were able to open their art camp first in 2001 and then in 2002. The works were done in the Greek Catholic Grammar and Secondary School.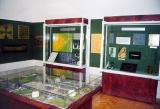 Archeological works has been performed in the outskirts of the town ever since 1977. The works were initiated by Dr. István Fodor, the person who supervises the works of the students of the University of Szeged.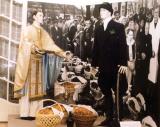 In the middle of the Great Hungarian Plains, the people of Hajdúdorog also deal with animal husbandry and land cultivation. The instruments used in conventional peasant farming are the organic parts of our past history. In the first room of the Ethnographic Permanent Exhibition we demonstrate the tools and other objects of land cultivation in the order they are used in the practical life.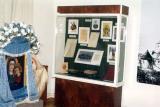 Hajdúdorog is one of the socalled "Hajdú towns". The prerogatives of the town were registered in the prerogative letter of István Bocskai (1605) The Hajdú people had not yet occupied the town, but a document (dated 1605) of György Thurzó gives evidence of the presence of the Hajdú people in the region. Ferdinand II and Lipót I later renewed and arranged the privileges of the Hajdús.

further exhibitions