Kiskunsag National Park - The House of Nature
- Kecskemét
Address:

6000, Kecskemét Liszt Ferenc u. 19.

Phone number:

(76) 501-596, (76) 500-068

Opening hours:

01.03-31.10.: Tue-Fri 9-16, Sat 10-14

01.11-28.02.: Mon-Fri 9-16
Museum tickets, service costs:
| | | |
| --- | --- | --- |
| Ticket for adults | 250 HUF | |
| Ticket for students | 150 HUF | |
| Ticket for pensioners | 150 HUF | |
The visitors can learn about the history of environment protection in Hungary and abroad.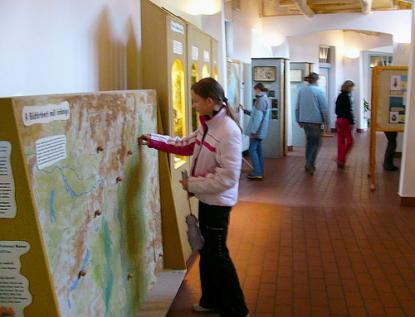 The first thematic unit begins with the poem by Faludy György 'Learn My Poem' that reflects on the devastating vision on environment pollution. The pageants on the walls inform on the most important dates and contracts concerning the organization. A map shows the most important living environments of our ccontinents.
Following this, the visitors are informed on the development of Hungarian environment protection highlighting the work of Herman Ottó (1835-1914), Chernel István (1865-1922) and Kaán Károly (1867-1940).
Then, there is information in the national parks in Hungary. The main thematic unit focuses on the national values of the Danube-Tisza Region. In a slide-show, the flora and fauna of the flood area and the marshland.
At last, we show the most important directions and scope of activity of the National Park of Kiskunság.