Painter János Czencz Memorial Museum
- Báta
Address:

7149, Báta Fő út 17.

Phone number:

(74) 490-704, (20) 528-6289

Opening hours:

Mon-Fri 9-17, Sat-Sun 10-17

On prior notice other times are avaliable as well)
Museum tickets, service costs:
The name of painter János Czencz is listed in several encyclopedias. His works has been exhabited since the beginning of the 20th century.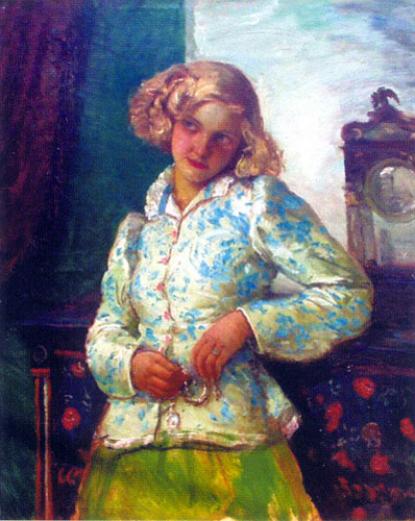 János Czencz was born on 2nd September 1885 in Ostffyasszonyfa, Vas county. He studied at the Fine Art Academy of Budapest between 1907 and 1912. His masters were Aladár Edvi Illés, László Hegedűs and Tivadar Zempléni.
In 1908 he had an exhibition in the Műcsarnok, and in 1913 he won the Halmos Izidor prize with his work entitled "In front of the mirror". In 1918 he received the Rudits-prize for his picture entitled laying act. In an international exhibition arranged in Fiume (1928) he won the Medaglia Commemorativa bronz medal, and in 1934 he was rewarded with the Balló Ede-prize.
He also had a good number of individual exhibitions, such as the ones in Pécs (1925,1959), Szombathely (1927), Budapest (1929,1935,1936), Szekszárd (1955,1968, 1986).
He used to live in Budapest for long decades, but as his workshop was destroyed in the second world war, he moved to and set up a new workshop in Báta.
He died in 1960 in Szekszárdon. His grave is ornamented by a monument made by sculptor János Pásztor.
His works are kept in museums and local and foreign private collections. He has 11 works in the Hungarian National Gallery. His pictures may be found in the Szekszárd county library, the Wosinsky Mór Museum, the Liszt Ferenc Museum in Sopron and other public institutes.