Painter János Czencz Memorial Museum
- Báta
Address:

7149, Báta Fő út 17.

Phone number:

(74) 490-704, (20) 528-6289

Opening hours:

Mon-Fri 9-17, Sat-Sun 10-17

On prior notice other times are avaliable as well)
I am Mrs. Huszákné Marietta Czencz, the only daughter and the caretaker of the heritage of painter János Czencz. My husband and I have been working hard for many years in order to exhibit the heritage of my father in the form of a emorial museum. The protection and exhibition of these values is in the interest of the whole nation.

Permanent exhibitions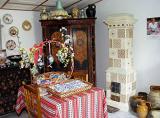 The Easter eggs are gelerally made in the following way: first we write the sketches on the eggs with beeswax - with batique work - then we dip the eggs in different coloured fluids and finally, when we wipe off the beeswax, the colours and ornaments come forward. Mrs. Huszák born Marietta Czencz also uses techniques experimented by herself.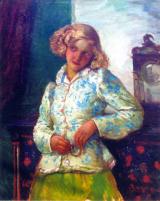 The name of painter János Czencz is listed in several encyclopedias. His works has been exhabited since the beginning of the 20th century. János Czencz was born on 2nd September 1885 in Ostffyasszonyfa, Vas county. He studied at the Fine Art Academy of Budapest between 1907 and 1912. His masters were Aladár Edvi Illés, László Hegedűs and Tivadar Zempléni.

further exhibitions