Museum of Textil And Clothing Industry (Textilmuseum)
- Budapest
Address:

1036, Budapest Lajos u. 138.

Phone number:

(1) 250-1020

Opening hours:

Tue-Sun 10-18
Museum tickets, service costs:
Ticket for adults

450 HUF

Ticket for students

400 HUF

Ticket for pensioners

400 HUF

Guide

2000 HUF

Group guide

(over 6 people)

1000 HUF
The exhibition presents the technical development of textile press from the guilds to nowadays.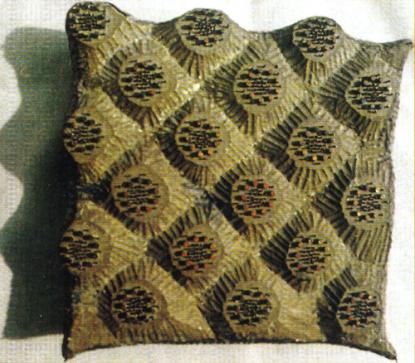 Textile pressing means the coloring and patterning of textile with tools. It all goes back to primitive traditions: primitives colored and ornamented their own bodies with tools made of pumpkins, wood etc.
Pressed textile was already made in the antiquity in the East. They applied pigment grains mixed with glue on the textile. Nevertheless, textile pressing first appeared in 1702 in Europe.
The first blue dyer workshop opened at the end of the 17th century in Hungary. By the 18-19th century, blue dyers were present in many towns of the country. They used press stilts: They put a kind of mash on the textile which was removed after the coloring dried. Thus, the pattern remained on the textile.
The products of blue dyer workshops are still very popular nowadays. Howe, handiwork was taken over by the so-called perr¬otin machine. It moves the textile and the stilt in varied order. This type of machine is still in operation in a few of the workshops.
Industrial textile was revolutionized by the invention of Thomas Bell, England, 1783. Textile production became unbroken. The cylinder press machines first came to Hungary in the end of the 19th century and were in operation until 1980's.
A new invention concerning textile coloring came in the 20th century. The silk industry in Lyon applied a Japanese technology. It was realized in the 1930-40's. This technology dispersed around the 1960's in Hungary.
The demand, however, required new inventions. The rotation film press was invented around the 1950's. The technique that is applied nowadays dispersed in the 1960's in Hungary.