Museum of Textil And Clothing Industry (Textilmuseum)
- Budapest
Address:

1036, Budapest Lajos u. 138.

Phone number:

(1) 250-1020

Opening hours:

Tue-Sun 10-18
Museum tickets, service costs:
Ticket for adults

450 HUF

Ticket for students

400 HUF

Ticket for pensioners

400 HUF

Guide

2000 HUF

Group guide

(over 6 people)

1000 HUF
The selection commemorates the Goldberger Company via documents, sample books, photos and paintings. The choice of topic was given: the first workshop owned by the family opened in the present museum building at the end of the 18th century.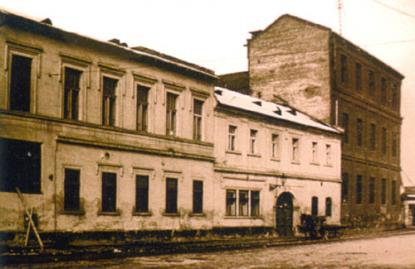 The founder of the company, Goldberger Ferenc (1755-1834), traded with cloths at the beginning, but later, in 1784 he opened a blue dyer workshop. The son, Sámuel, took over the growing business towards the end of 1820. After his death, his widow managed the factory that employed hundreds of workers.
From 1851, the company transformed into an Inc. with several steam engines and perrotin operated in the factory. The first cylinder press machine began to operate in 1856. Then, the company employed 320 workers. The family was not successful in textile trade only. In 1867, Franz Joseph bestowed nobility with the name Budai to the family.
The joint stock company was established under the management of Goldberger (1905). 450 workers worked on machines as blue dyers.
The establishment of the conditions of raw material manufacturing was due to Goldberger Leó. He built a weaving-spinning factory in Kelenföld in the 1920's. They produced textile for Hungarian and foreign markets. The year 1936 was the most successful. The factory grew and fine press was introduced too. They exported to 50 countries.
WW II, caused serious damage in the factory in Óbuda, and on top of all, Goldberger Leó died in May 1945.
Both factories was nationalized in 1949 and later were joined with the Pamutnyomóipari Factory in 1968. In 1984, we still celebrated the 200th anniversary of the establishment of the factory, which, however, did not survive the change of regime.