Museum of the Hajdúság Region
- Hajdúböszörmény
Address:

4220, Hajdúböszörmény Kossuth Lajos utca 1.

Phone number:

(52) 229-038, (52) 561-182

Opening hours:

Tue-Sun 10-16
Museum tickets, service costs:
| | | |
| --- | --- | --- |
| Ticket for adults | 300 HUF | |
| Ticket for students | 150 HUF | |
| Ticket for pensioners | 150 HUF | |
The archaeological division of the exhibition demonstrates more than 5000 year-old history (4000 B.C.-1241 A:D.) through 4 significant excavations and "bronze relic" connected to the name of the town and the region. We can see the valueable materials of the late neolit age (4000-3500 B.C.), the Early and Middlehis copper age (3500-2700 B.C.), the late bronze age (1200-900 B.C.), the age of the Hungarian conquest(895-1000 A.D.) and the age of the Árpádians (1000-1241 A:D.).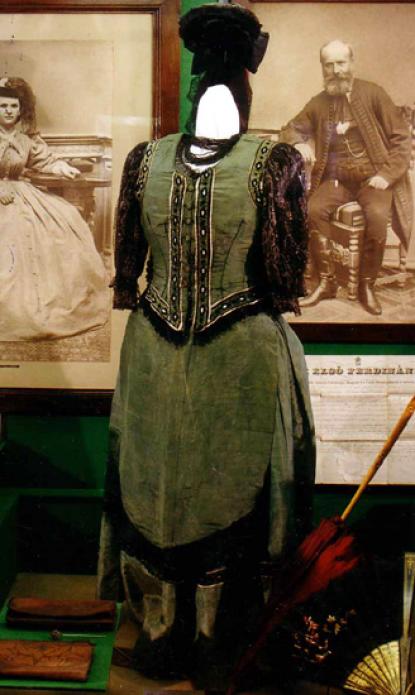 The archaeological findings are supplemented by a historical division, which traces back the history of the Hajdúság till the defeat of the 1956 revolution.
The second half of the exhibition gives us an insight into the etnography of the town.
Hajdúböszörmény is a typical garden town. The courtyards of the houses were sorrounded by gardens, which were again sorrunded by the inner meadows for the home-coming animals. Beyond these there were the hereditary site lands (fields), then the huge outer pastures - the scenes of the the former waste lands and animal husbandry.
The exhibition demonstrates the regional animal husbandry, grain growing, bee-keeping and vine cultivation.
Within the cottier enteriours we can see the regional folk costumes as well.
In the guild and handcraft connection we learn about the furrier and tailor professions, which were specialising in the making of cosy upper clothes (long and short fur-coats).
Related activities
12 - 18 years old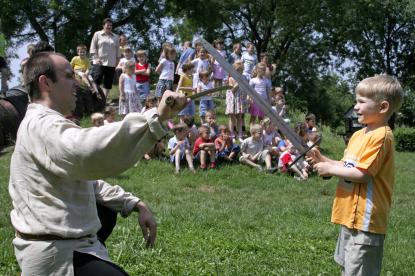 museum hours