Village Museum
- Szegvár
Address:

6635, Szegvár Hunyadi János utca 31.

Phone number:

(63) 313-352, (20) 567-9298

Opening hours:

01.04-31.10.: Wed-Fri 9-13, Sat-Sun: on prior notice
The village museum of Szegvár was founded by the teacher János Jaksa (1904-1981). Most of the material was collected in 1948, for the 100th years anniversary of the 1848-49 revolution.

The was the first village museum in Csongrád County and the second in the whole of Hungary. The institution was moved in 1973 to 31-33 Hunyadi street, into a building originally built for the Károlyi family at the beginning of the 18th century.

In the huge house more than eight exhibition rooms and five stores are available for the use of the museum.

Permanent exhibitions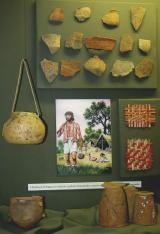 The name Szegvár can be found both in archaeology lexicons and reference books about the early history of humanity. It is because of the Neolith quarry called "Tűzköves" close to the eastern suburbs of the village.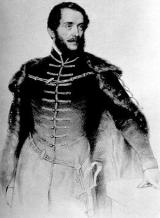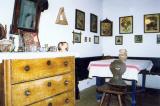 The exhibion represents the lifestyle of the poor peasant family of Szegvár. The residentia and chaste room contains all furniture and instruments used by all the peasant families of the time. There is a beautiful painted-carven ended towered bed and the tulip bin standing beside. These were made at the beginning of the 19th century.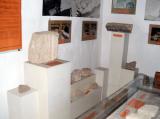 In the beginning of the 16th century the castellum built by János Dóczy served as a defendable fort of the vicinity. The village was named after the name of this fort. In the 17-18th century the word 'vár' (castle) was added to the name, thus forming the current name of the settlement: Szegvár.

further exhibitions