Address:

6635, Szegvár Hunyadi János utca 31.

Phone number:

(63) 313-352, (20) 567-9298

Opening hours:

01.04-31.10.: Wed-Fri 9-13, Sat-Sun: on prior notice
Museum tickets, service costs:
Ticket for adults

400 HUF

Ticket for students

200 HUF

Group ticket for students

(from over 10 people)

100 HUF

Ticket for pensioners

200 HUF

Ticket for families

(2 adults + 3 children)

600 HUF

/ family

Program ticket for students

200 HUF

Guide

1500 HUF

Photography

1000 HUF

Video

1000 HUF
The name Szegvár can be found both in archaeology lexicons and reference books about the early history of humanity. It is because of the Neolith quarry called "Tűzköves" close to the eastern suburbs of the village.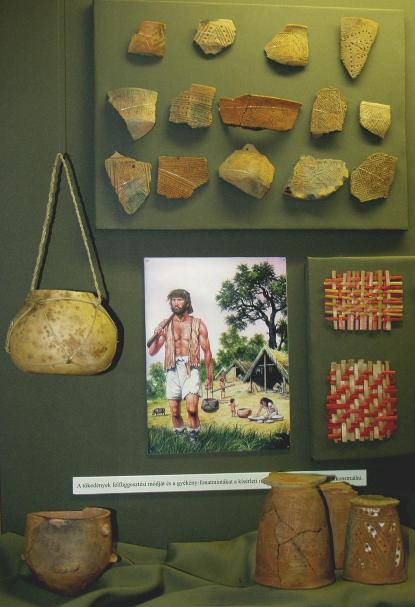 The first excavations were overseen by József Csalog in the middle of the 20th century. Later on the effort was continued by József Korek, Katalin Hegedűs and Ferenc Horváth. Based on the results, it is believed that the village was a kind of centre between 5000 and 4600 BC embracing the era of Szakálhát- and Tisza Culture. During this time, a 4 meter thick mound piled up in which archaeologists found remains of 7 various settlements within 29 layers. Tools, pottery, mostly fragments, and bones of animals these people consumed were excavated in abundance.