Castle of Nagytétény
- Budapest
Address:

1225, Budapest Kastélypark utca 9-11.

Opening hours:

Thu-Sun 10-18
One of the outstanding baroque buildings of Hungary is the Száraz-Rudnyánszky mansion, which bears the characteristics of the Grassalkovich type mansion houses. The building is divided by columns, pillars and chambers formed according to the demands of the age for rich light-shade effects.

Permanent exhibitions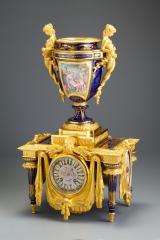 Ferenc Radvánszky, is a clock restorer, engineer who moved back to Hungary from Switzerland . A representative chamber exhibition opened from his private collection at the Nagytétény Castle Museum.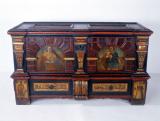 The uniqueness of the new exhibition on the history of furniture comes from its showing the furniture making artisans works from the 14th to the 19th century. After this, the work of artisans was done by machines. The exhibition in the Nagytétényi Castle Museum welcomes all visitors.

further exhibitions