Géza Gorka Ceramics Museum
- Verőce
Address:

2621, Verőce Szamos utca 22.

Phone number:

(30) 717-7206

Opening hours:

01.04 - 31.10.: Fri 9-13, Sat-Sun 10-16, Mon-Thu: only on prior notice, 01.11 - 31.03: only on prior notice
Géza Gorka played a pioneering role in the renewal of Hungarian ceramic art. Through his activity Hungarian ceramics rose to an European level and has become known all over the world. The centre of his art is nature. He applied the reminiscences of Hanán (anabaptist handicraftsmens') ceramics. He also experimented with new methods of the 20th century. He followed the most ancient, functional directions of ceramics. He regarded the characteristics of the materials as the most important factor of his work.

Permanent exhibitions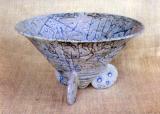 "The clay in Gorka's hand is an instrument and material through which to express high and humanitarian thoughts. Harmony, majesty and profound humanitarian thoughts are here communicated... His art is like poetry, but not only influencing the emotions. It is also of a rational character. The individuality of the artist is seen from his works: tricky, humorous, cranky, clear, simple and demanding."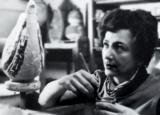 The objects made by Gorka Lívia are displayed on the first floor. Besides the smaller series in the wards, several of the main works are shown in the Gorka Museum. The large stone disk in the Harmony, the globes of the Andromeda and Earth are the most exciting pieces of the exhibition. The light colored ceramics that organically fit in its environments are shown in the garden. It reminds us of large flowers growing out of the ground.

further exhibitions