Hungarian Geographical Museum
- Érd
Address:

2030, Érd Budai út 4.

Phone number:

(23) 363-036

Opening hours:

Tue-Sun 10-18
Permanent exhibitions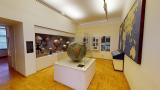 Our exhibition opened in 1983. It can be separated to six different units. The history of the Hungarian Geographic Association is displayed in one of them. Among the travelers of the 13-14th century the journey of Frater Julianus in 1235, Móric Benyovszky Asian, American, and journeys in Madagascar are presented. The memoires of János Sajnovics and Miksa Hell travel to Lapland in 1768-69 and the deeds of the Hungarian missionaries in South America are represented.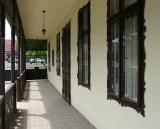 The brand new exhibition at the Hungarian Geographical Museum is the "Local and Sports History Exhibition". The showing deals with the history of the town from the Neolithic to the 20th century through archaeological, ethnographical and local history related finds and objects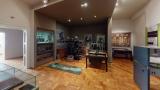 The exhibition opened in 1988 honors the Hungarian scientists who took part in the researches in connection with Hungary beside the scientific discoveries of our country. The material of the show does not only come from the present area of Hungary since our past is connected to the whole Carpathian Basin.