Palóc House
- Balassagyarmat
Address:

2660, Balassagyarmat Palóc liget 1.

Phone number:

(35) 300-168, (35) 500-133

Opening hours:

01.05-15.11.: Tue-Sat 10-16
In the beginning of the 1930 ies an open-air collection was opened in the yard of the Palóc Museum of Balassagyarmat. The first Hungarian permanent collection at this time was consisted only of one dwelling house, but articles written by Zsigmond Bátky and Sándor Ébner suggested that it should be extended to a whole agricultural yard.<

Permanent exhibitions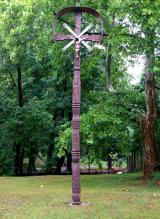 The reconstruction of a road cross was also presented in 1996 - the cross from Etes served as a pattern.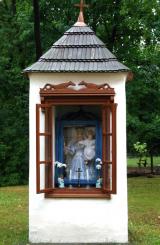 In 1996 a copy of the small chapel in Szanda was reconstruated. The original was built in 1890, its walls are made of clay bricks and the roof was covered with shingle.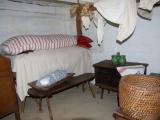 The buildings of the Palóc Museum present the architecture of the villages at the beginning of the 19th century. The wooden house that was bought for 350 pengős in Karancskeszi and moved to the garden of the museum by farm-wagons represents the old style of the Palóc houses. The only hip-roof the with hole for smoke that survived in Hungary is displayed here. The roof is covered by thatch.

further exhibitions