Bihar Museum
- Berettyóújfalu
Address:

4100, Berettyóújfalu Kálvin tér 1.

Phone number:

(54) 402-390, (54) 500-340

Opening hours:

Mon-Fri- 10-16
The question of founding a museum in Berettyóújfalu surfaced first in the end of the 1950's. It was the idea of teachers and tutors. Following the work of Mrs. Sándor the museum opened on 20th August, 1960 in 7 Bihari Street. It was called the Ethnographic House.

Permanent exhibitions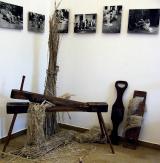 The exhibition shows female dresses from the life of traditional peasantry focusing on the processing of hemp that was performed by women performed almost completely. Hemp in the territory of Bihar was an important plant until the 50's. The basic material of clothing was made of hemp, as well as tablecloths, bed sheets, towels etc. The sacks, canvas necessary in farming were also prepared of hemp. The exhibition presents the tools of hemp processing while the process itself is shown in photos.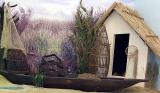 The exhibition presents this old world with the help of the drawings of Szűcs Sándor. The visitors may learn of the life of the people living there, the homestead, the fishing equipments, the most important plants of the water world, as well as interesting animals with the voice of some of them played from a taperecoreder.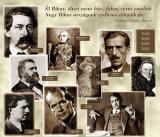 Kazinczy was born there, Bessenyei returned to Bihar and his work was fruitful, change came to Kölcsey in terms of his career while living in Bihar. he understood that he had to bare life. Arany János's classic literary worked was based on traditions of Bihar. Zoltán Nadányi lived in Berettyóújfalu most of his life, as well as representatives of folk literature, Nagy Imrét, Sinka István, Erdélyi József and Szabó Pál.

further exhibitions