Bihar Museum
- Berettyóújfalu
Address:

4100, Berettyóújfalu Kálvin tér 1.

Phone number:

(54) 402-390, (54) 500-340

Opening hours:

Temporarily closed.
The question of founding a museum in Berettyóújfalu surfaced first in the end of the 1950's. It was the idea of teachers and tutors. Following the work of Mrs. Sándor the museum opened on 20th August, 1960 in 7 Bihari Street. It was called the Ethnographic House.

Permanent exhibitions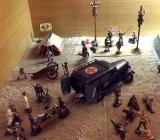 This exhibition recalls the real war game, the history of wars of the Hungarians, the life of soldiers that was also put into songs. There are no war scenes, crops, ruins, but there is an ambulance, resting team, parading soldiers and variable uniforms. The reconstructions of two Hungarian banners, as well as maps show the past of the soldiers of Bihar in Europe are shown in the hall.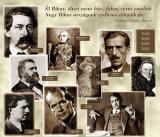 Kazinczy was born there, Bessenyei returned to Bihar and his work was fruitful, change came to Kölcsey in terms of his career while living in Bihar. he understood that he had to bare life. Arany János's classic literary worked was based on traditions of Bihar. Zoltán Nadányi lived in Berettyóújfalu most of his life, as well as representatives of folk literature, Nagy Imrét, Sinka István, Erdélyi József and Szabó Pál.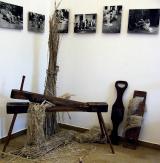 The exhibition shows female dresses from the life of traditional peasantry focusing on the processing of hemp that was performed by women performed almost completely. Hemp in the territory of Bihar was an important plant until the 50's. The basic material of clothing was made of hemp, as well as tablecloths, bed sheets, towels etc. The sacks, canvas necessary in farming were also prepared of hemp. The exhibition presents the tools of hemp processing while the process itself is shown in photos.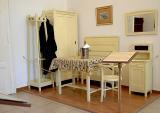 It was Tardy György who saved the Lame Tower in Herpály. The towers were possibly built in 1170 and belonged to the Benedictine order. Tardy György renovated the towers in 1880 based on his owned design. The father Tardy Sándor found a shield ornament of the Gepida tribe made of iron in 1849. The family donated the finding named "The Shield Wart of Herpály" to the National Museum in 1854.

further exhibitions