Déri Múzeum - Debrecen House of Literature
- Debrecen
Address:

4026, Debrecen Péterfia u. 28.

Phone number:

(52) 413-572

Opening hours:

Tue-Sun 10-18
The Medgyessy Ferenc Memorial Museum is located in the beginning of the Péterfia Street in downtown Debrecen, not far from the place where the artist lives. The building we hold the exhibition is very similar in looks to the home of the artist. The oldest part of the building was constructed in the middle of the 18th century.

Permanent exhibitions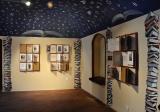 The Déri Museum is at a significant event of its existence, as after a long time, the museum was presented with an opportunity by the City of Debrecen to open a new permanent literary exhibition on a new location.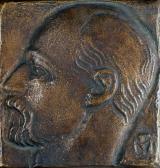 The exhibition presenting important works of art by the sculptor Ferenc Medgyesy (1881-1958) in nine rooms opens at 28 Péterfia Street, Debrecen. The visitors to the memorial exhibition can see 200 statues made of gypsum, clay, and bronze.

further exhibitions