Museum Kiscell - Modern Urban History Collection
- Budapest
Address:

1037, Budapest Kiscelli utca 108.

Phone number:

(1) 250-0304, (1) 250-0304

Opening hours:

01.04-31.10.: Tue-Sun 10-18

01.11-31.03.: Tue-Sun 10-16
Permanent exhibitions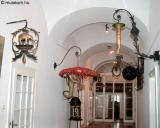 Signboards used to function as adverts. They used the logos and symbols of various societies and companies. Hungarian signboards were remained right back from the 16th centuries, but they became more widespread in our towns mostly in the 19th century.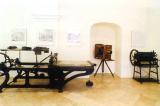 There are more than a thousand pieces in the collection. Among them there are 30 press machines, 186 printing plates and a great number of materials representing the printing technique of the 17-19th centuries.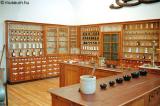 The first piece of our collection was handed over to the Székesfővárosi Museum by László Toldy chief archivist. It was a page (in two pieces) made by C. A. Dietell in 1712, demonstrating the Holy Trinity statue of Buda. The next item of the collection was the press that had probably played an important role in the revolution of 1948.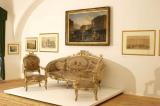 The first part of our exhibition represents the period between 1780-1873. By this time Pest, Buda and Óbuda were real great towns, centers of the country, and a patriotic civilian culture had already been formed. The relics of this period were systematicall collected by the Capital Museum.